Are you considering  selling  weapons or WW2 German memorabilia?
If this is the case you may already be aware that items within these categories have been banned from the major internet auction site Ebay.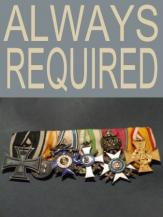 The Traders at The Militaria Market buy for and sell to  responsible academic collectors,museums and historians.
We all share an interest in preserving artifacts that help chronicle military history.
Retailers at the militaria market.com will buy directly from you.
therefore you avoid allowing auctioneer's to grab a slice of the pie.
The militaria market .com considers the open display of Nazi symbols outside of a balanced historical collection to be both offensive and disrespectful
.
By selling directly to dedicated professionals you will avoid the security risks associated with posting your personal details over the internet.
Payment Policy 
Sellers receive immediate payment for items in full. We pay any duty on goods arriving from outside the United Kingdom and pay all postal costs
.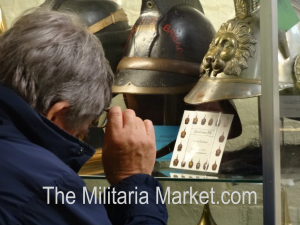 Should you wish to speak to us directly rather than to communicate via email we are happy to negotiate by telephone. Our office is open 11am-5pm GMT every day.
If you live within range please come and visit us. Our services are confidential.
We are happy to make purchases regardless of distance. We offer a legal selling option for those of you living within areas of the European Union where
the open trading in such artifacts is forbidden.
Most of our stock is obtained from the families of veterans in The U.S.A. and the U.K.
www.themilitariamarket.com occupies the first floor of:
The Militaria Market.com
18 High Street
Arundel
West Sussex
BN18 9AB
England.
Send an e-mail to us today or telephone
0044 (0) 1903-884602
Mr David Mattey (buyer)
    ..davidmatteybuyer@gmail.com