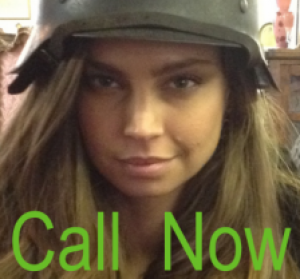 Financial Rewards Waiting In Exchange For Historic WW2 Memorabilia
This is the pioneering specialist website tasked with acquiring and thus preserving WW2 Memorabilia. We buy historical items of every description , from all countries around the world We provide free valuations and identification for any number of pre 1946 Militaria
Fast, Accurate , Free Appraisals
If you're simpy curious how much your WWII items are worth yet you are not ready to sell We provide free appraisals. No commitment on your part is expected we are conscious of those within the industry pressurise those who contact them. Our believe is simply this. If we provide the most winning offers/valuations we will get our fare share of business .. Emails are responded to quickly and professionally. Many emails will be responded to within one hour.
Please make sure when emailing, that you take clear pictures of the WWII item. A brief history of where it came from would be nice, but usually not necessary.
Shipping and Payment Information
NEVER SEND GOODS WITHOUT PRIOR PAYMENT EVEN TO CANADA !
Be smart, be safe on internet transactions. Google my name / website to see that I am legit with only positive transactions. References upon Request.
Payment can be made in advance though: PayPal (recommended),
Or Money Order, Cashiers Check or Western Union for goods received .
We make the selling process of your WW2 memorabilia fast and easy. David Mattey of WW2 Buyer has turned his lifelong love of Militaria into a career . David Says he is comforted to know that he plays a part in locating and preserving historic items for generations to come.
Top Prices paid in advance (Paypal)lmets, caps, visors, flags, field gear, equipment, medals, insignia, uniforms, knives, guns, paper work, trench art, photo albums, battle souvenirs, relics or veteran's bring backs. Every nations WW2 memorabilia is required by the industry's most conscientious buyer, including, but not limited to: US, German, Japanese, Russian, and Italian militaria. Individual pieces and large lots welcomed. Sell WWII German helmets here. for your World War 2 Militaria, to Include heccccc The memory of service provided by your family member is of great importance to us . Details of the late owners will be rewarded by additional payments. All WWII items happily accepted for a free appraisal
If you are simply curious as to what your World War Two item is worth, WW2buyer.com are happy to take a look at images received and provide you the correct market valuation . We appreciate all messages received regardless of weather you are ready to sell or a simply curious..
Do not be taken in by advertisers who claim to be collectors or teaches this type of website is very expensive to run and to maintain it's position. Think carefully before taking the first offer gain several opinions then you will now who to deal with and who t
Welcome .
 At The Militaria Market We Are Specialists Buyers.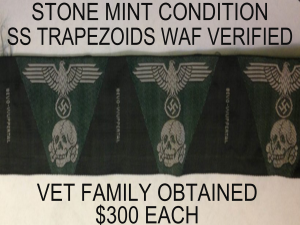 We Are Keen To Source And Purchase Genuine
WW ll Items  Directly 

From The Families Of WW2 Veterans. We Supply Museums, High End Collectors and Ethical Investment Groups.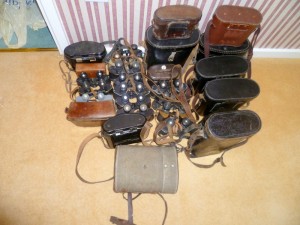 Our Offers/ Valuations Are Both Accurate And Competitive. Sellers Are Paid Via Paypal Or Cash On Delivery. davidmatteybuyer@gmail.com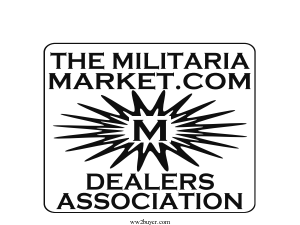 We Have 2,000 Followers .Our Shopping list Includes  SS and SA Rohm Daggers.
Daggers of the SA (Storm Troops): Standard Service, Feldherrnhalle,

Special Presentation, High Leader Daggers, : NPEA, Reichs Labor Service (RAD), DLV, Diplomatic/Government, Red Cross, The RLB, Teno, Land and Water Customs, Railway,

and Postal (Postschutz) Daggers, boot knives, Imperial Edged Weapons. and all SA accoutrements.

Also daggers of the NSKK – Standard 1933 Service, Chained, etc.
For offers on swords, daggers, and bayonets used by European countries other than Germany.

Additionally, uniforms and Edged weapons , Advisors on Daggers of the Army (Heer), Navy (Kriegsmarine), and Air Force Characteristics and variations, as well as accoutrements (portapees and hangers).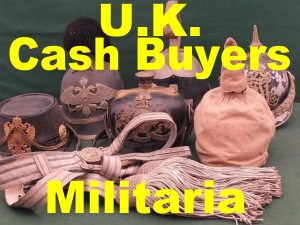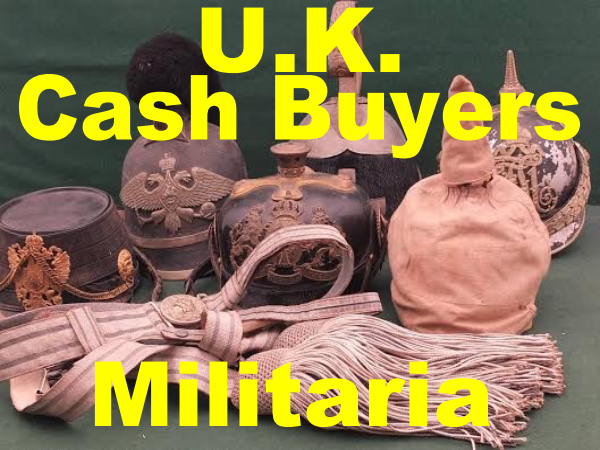 We are happy to evaluate edged weapons of the Hitler Youth, Leader daggers, the HJ knives ,(including the youth knives of occupied countries) DJ knives, and HJ Honor Bayonets,Forestry,

and shooting daggers,  honour and presentation bayonets, Daggers of the SS, Model 1933 Daggers, Model 1936 Chained Daggers,

Honour Daggers, Himmler Dedication Daggers, and all SS accoutrements. SS Officer Research SS Edged Weapons.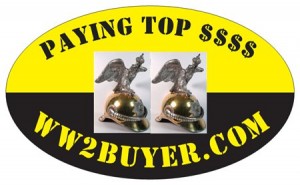 We Purchase, uniforms, headgear and cloth insignia of the SS and the SA, Discuss uniforms, headgear, Cloth insignia of the German Army, Navy,Luftwaffe services, Camouflage and Paratroops, (Fallschirmjaager) uniforms. uniforms, headgear, cloth insignia, and accessories of the German police services,
Dealers in Militaria In The USA,

ost, Swords 2nd Dragoon Guards, (Queen's Bays), 4th Royal Irish Dragoon Guards, "L/52" and "20", (Prince of Wales's) ,Dragoon Guards, 14 specialist militaria buying websites, 15 ct ,1907 pattern Bayonets 2019, Deactivated guns? 21st Panzer Division 5% introductory commission 77 sqadron RAF Caterpiller log book group 77 squadron RAF Caterpiller log book group 8×60 binoculars

Adolf Hitler ALCOSSO Solingen All Major International Militaria Auction House Valuations Paid Directly To You In Full. Contact davidmatteybuyer@gmail.com, Alles fur Deutchland, and all things R.A.F., and Diamonds, Anti-Partisan Guerrilla Warfare Badge, Antique Guns, Antique swords wanted sussex, Arbeit Adelt Ärmelbänder ,Wehrmacht Army cap badges ,Army Daggers, Arundel deactivated gun dealers, Arundel Deactivated Guns, Arundel Militaria Dealers , Arundel Militaria Market , Militaria Idaho, Boise, auctioneers commision, Aviation Art Ban On The Sale Of NAZI Militaria. Battle of britain oxygen mask Battle of Britain oxygen masks Bayonet collection Before contacting potential buyers BINOCULARS Black Grip Navy Dagger blc binoculars blc mss binoculars blockade runner's badge Blog bomber command bravery BRITISH ARMY KIT WW2 british cap badges British Medals

British Paratrooper's Smock British Uniforms field Gear Brodie Brodie-style helmets Brown Nazi Dagger With Eagle Buckles Buyer Of Military Watches Buyers of Battle of Britain buyers of bayonets Buyers of Flying buying a duplication Caps cash buyers of militaria Casque Francais catapiller club brooch caterpiller badge value caterpiller badges catterpiller club badges collecting militaria collection conservation collections purchased militaria collectors militaria Colonel A L B Anderson COMMANDO DAGGER Connaught Rangers Crete Cuffband crimes of the Nazi regime Dagger Makers daggers Daggers And Bayonets Are Something We Treat With Great Respect. Deactivated Guns U.K.Only Dealers In Belts & Buckles Dealers in militaria Dealers in Nazi Daggers dealers in old uniforms Dealers in war memorabilia Dealers RAF Flying Equipment Dealers WW2 E.F. Horster earn commission edged weapons El Alamein Emeralds examples of cloth insignia Facebook is the new playground for Militaria scammers Falschirmjager Helmet (Large) 1939 Iron Cross family medals Featured German Badges feedback Feldernhalle first modern steel helmets Flying Boots Flying helmets Ford Market Militaria Finds Formulating a WWII military FREE RESEARCHED VALUATIONS Free Valuation of German Helmets Free Valuation of Government Offical Daggers Free Valuation of Heer Army Daggers Free Valuation Of Militaria Free Valuation of Navy Daggers Free Valuation of Postal Protection Leader Daggers Free Valuation of RLB Leader & EM Daggers Free Valuations FROM VETERAN'S FAMILIES. FS Knife Funcke & Brüninghaus (L/56) gaunt cap badge German Badges German Bayonet German bayonet buyer German Cross in Gold GERMAN DAGGERS German Heer (army) helmets German Helmet German Helmet Dealers German Helmet Experts German Helmet prices German Helmet Specialists German Kriegsmarine helmets German Luftwaffe (air force) German Medal Experts German Militaria German Sword Buyer German Tail Plane Discovered In Sussex German Uboat binocular Valuations Goodwood Revival google militaria tour gosport tube Gottfr. Weyersberg Söhne Government Officials Daggers Graf Spee Hans Ulrich Rudel helmets Herbert Taylor genius behind Depth charges heroism and leadership Historic Artefacts Home Guard How Do I Obtain A Free Valuation For WW2 Items How to obtain a free valuation for ww2 How To Sell Militaria How to to obtain a free valuation for WW2 items ? is a question we at WW2 buyer.com can answer . Hunting Cutlass #1711 I Will Never Sell Militaria At Auction Again I would like my collection to go to a good home Images for wehrmacht ranks Imperial iron cross 1939 Japanese Karl Dönitz Passport Klein & Quenzer (65) Knighs Cross Of The War Merit Cross Knight's Cross The Knight's Cross Knights Cross of the Iron Cross Knights Cross of the Iron Cross with Oakleaves Kreuz II Klasse) with "65 Kriegsmarine largest collection of Third Reich Militaria Laws deactivated guns Laws Restricting The sale of NAZI memorabilia Leather Flying Helmet Prices Leather Flying Helmet Valuation Prices Legal Sale Of Antique Bayonets LEGALLY SELLING SWORDS LEGALLY SELLING SWORDS Arundel List Price of Militaria ? Looking To Acquire Military hats and uniforms Luftwaffe Luftwaffe Dagger Prices Luftwaffe Daggers m16 original cammo helmet M35 Helmet M38 German Helmet (Paratrooper) for sale M40 Helmet M42 Helmet Major International Auction House Valuations Paid Directly To You In Full. Contact davidmatteybuyer@gmail.com Major international Auction House Valuations Paid In Full Major international Auction House Valuations Paid In Full contact davidmatteybuyer@gmail.com Mask Prices medal auctioneers Medal Auctioneers Sussex medal buyers U.K. the great war for civilisation Medal Collections purchased Medal Dealers Sussex Medal Valuations Sussex medals medals for bravery medals4collectors Meine ehre heibst true Militaria Militaria Arizona Phoenix Militaria 2020 Militaria Alabama Mon Militaria Alabama Montgomery Militaria Alaska Juneau militaria Appraisers Militaria Arkansas Little Rock Militaria Auctioneers militaria auctions militaria buyer Militaria Buyers Militaria California Sacramento militaria collection for sale Militaria Collections Militaria Colorado Denver Militaria Connecticut Hartford Militaria Dealers Militaria Dealers On The High Street militaria dealers sussex Militaria Delaware Dover Militaria Florida Tallahassee militaria for museums Militaria Georgia Atlanta Militaria Hawaii Honolulu Militaria Instant payment in full! militaria market militaria museum MILITARIA PRE PAYMENT militaria second opinion militaria shop Militaria shops Militaria Stores Militaria Valuations Free militaria Valuations google militaria valuations U.K. Militaria. military history memorbilia military watches MILTARIA AUCTIONEERS Mk 8 Goggles. Pilot's Logbooks Museum Buyers Of Military Antiques my father served in the raf Naval War Badges NAZI Badges Collection purchased Nazi daggers Nazi Daggers And Knifes Nazi Flag Valuations Nazi hunting cutlass Nazi memorabilia Nazi Memorabilia delers Nazi Valuations Never Sell Militaria At Auction Never Sell Militaria at Auction Again Never Sell Militaria At Auction Again ! You Will Obtain A Guaranteed 25%-40% More by selling Directly To WW2buyer.com . No. 4 Mk. II "Spike" bayonet orders and decorations orders and decorations valuation Oxygen Mask R.A.F. Oxygen Masks Parachute cap badge Payment Policy Personal Millitaria Buyer Pickehaube Prices pickelhaube prices Pickelhaube Valuations Pickelhauben Pickelhaube Pilots oxygen mask Polish Medals ww2 Portfolio Helmets & Headress preservation of history Price Guide German Daggers R.A.D. Dagger R.A.D.Daggers R.A.F Flying Helmet Prices R.A.F.