Battle Of Britain Flying Helmet Prices Can Be High Especially When Museums Compete For A Special Item.
The Rig Pictured Down Below Was Recently Obtained From Ford Car Boot Sale .
It Quickly Changed Hands Before The Diligence Of A Lucky Buyer Led To The Discovery Of The Airman's Name. The Presence of The Microphone Coverings And Oxygen Tubes Added Greatly To The Value Of The Ensemble.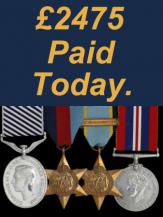 We Doubt That Another Example In Such Perfect Condition With Provenance Exists On The Open Market  However We Offer Of £7500 Should The Family Of .
Please Note That That The Elements  Which Compose The Rig Could Be Obtained For Perhaps £3000.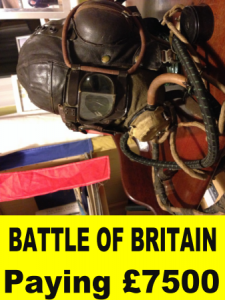 The Original Owner's Name Is Present Therefore This Must Rig Be Judged In A Different Lite To A Composite Grouping . My Belief Is That When This Next Goes On The Open Market It Will Realise A Highly Significant Sum.