BECOME AN EXHIBITOR AT THE MILITARIA MARKET.com.
Changes in the rules relating to the delivery of Deactivated guns.
The posting of knives. And the listing of Third Reich Militaria
impacts on the viability of web based selling.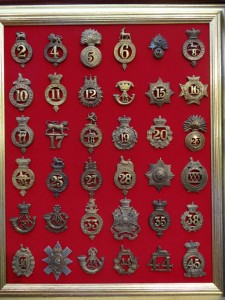 The Militaria Market.com believes it can offer a solution to
these concerns and provide
additional befits associated with running your own bricks and mortar shop.
The Militaria Market.com has the capacity for an additional 25-30 exhibitors.
Exhibitors who wish to display goods in managed secure cabinets and promote themselves
from just £100 per month.
The  themed venue (formally Arundel Antiques Market) has a Museum atmosphere and
is a well established favorite with the militaria collecting community.
What we offer prospective exhibitors.
1) A ready made customer base one which is expanding rapidly.
2) 7 Days trading  from just £25.
3) A collection point with I.D. checks for those selling and buying both deactivated and edged weapons.
4) Free membership to the proposed Militaria Market.com trade association .
5) A neutral venue to meet and negotiate with clients  (No more a car parks or motorway services)
6) A prestige address for example.
    (Great Militaria) .
The Militaria Market
High Street. Arundel.
    West Sussex.
      BN189AB.
7) Exposure to  visitors.
Arundel Castle and events such as the Goodwood Revival and The Festival of Speed all attracting thousands of receptive international customers to Arundel each year.
8) A platform for you to increase awareness of your website or collection with leaflets, banners and business cards.
9) Card Payment facilities .
10) Most important!. In the interest of home security it is better operate from a business address irrespective of where the bulk of your valuable stock is stored.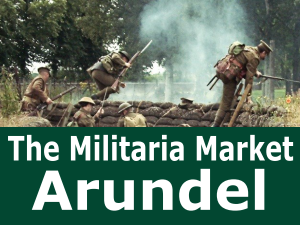 Traders can now substitute their home address on websites and other advertising for our professional business details.
If you live within range and would be interested in discussing this exciting opportunity
Telephone David Mattey on 07860-747027.