To Obtain A Confidential Opinion Free Of Charge With The Option To Sell Complete The Form In The Next Collumn→
Trophies from the battle fields of Europe and asia were gathered and bought home by returning service personnel at the end of the first and second world war . looted treasures and battlefield "pick ups" serve as the more poignant  exhibits when seen on display in museums.
We at The Militaria Market.com require a constant supply of relics to complete existing  orders from investors and museums alike.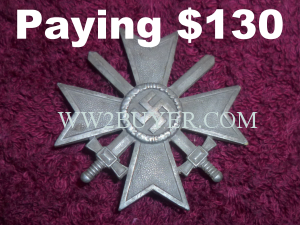 Privately funded museums rely on suppliers like us rather than on the benevolence of  those wishing to donate family pieces.. Conversely Regimental museums  are swamped by bequests due to the sentimentality and misconceptions of donating families.. All to often those handing over priceless militaria are not warned that these often duplicated examples will never go on public display.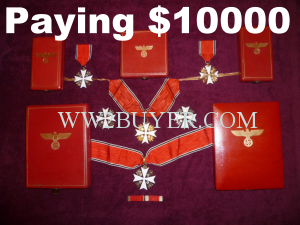 The interest in WW2 remains the the strongest field within the collecting arena. Not surprisingly the  Battle of Britain and the brave airmen who defended Britain in 1940 continues to inspire generations of enthusiasts.
The Mae west life preserver is an essential part of  equipment for museums wishing to accurately recreate mannequins  depicting flight crew from the mid WW2 period.
The prices are high with examples equipped with their original inflation  tanks  selling for a premium.